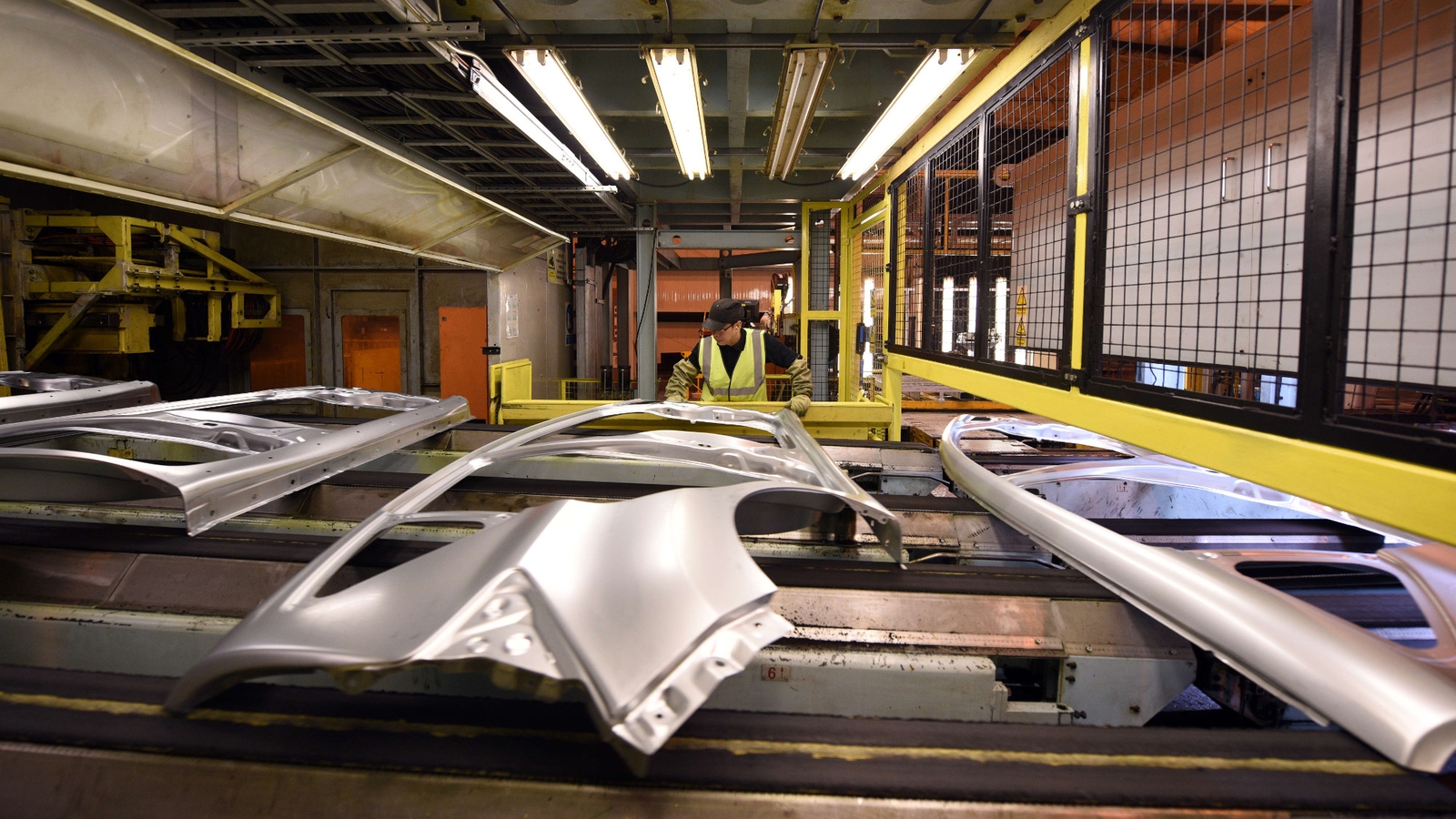 British Prime Minister Theresa May will today hold further talks with senior government ministers on trade and other issues relating to the UK's departure from the European Union.
The UK is due to leave the EU in March 2019, but remain in the single market during a transition period, set to run until the end of 2020.
The two days of discussions are meant to find a common way forward in negotiations as the two sides of Mrs May's party continue to clash over what kind of Brexit they want to see.Data released yesterday from a government assessment of the possible impact of Brexit suggests industries such as car makers could see a 13% rise in manufacturing costs.
---
Read more:
Brexit report shows northeast England will be worst hit
Britain should stop 'red line' talk on Brexit – Tánaiste
---
Later today Mrs May will meet representatives of Nissan.
It runs Britain's largest single car factory in Sunderland.
They are among a group of UK-based Japanese businesses who will discuss Brexit with the Prime Minister.
Eurosceptic MPs have stressed the economic projections cannot be relied upon and that none of the figures reflect the bespoke deal with the EU which Mrs May is determined to achieve.
Separately, an economist with the Nevin Economic Research Institute has expressed concern about the effects of Brexit on the Northern Ireland economy, based on the assessment by the British government which was leaked.
Speaking on RTÉ's Morning Ireland, Paul Mac Flynn said that while the leaked report is based on models and assumptions, it suggests Northern Ireland would suffer a 12% slowdown if there is no Brexit deal.
The British Treasury figures suggest that even if a trade deal is agreed, the Northern Ireland economy would take an 8% hit over 15 years and even in a soft Brexit it would still shrink.
Mr Mac Flynn said that looking at the predictions given for the manufacturing and retail sectors it is difficult to see how the Northern Ireland economy would take this kind of hit.
He said remaining in the Customs Union has a particular implication for Northern Ireland because of the border, and the likely outcome in the case of the UK leaving the Customs Union would be significantly worse.
Mr Mac Flynn said the domestic economy in the North would be badly affected. 
He added that it is particularly unhelpful that the UK government wants to keep this information under wraps.
–Credit: RTÉ News – News Headlines